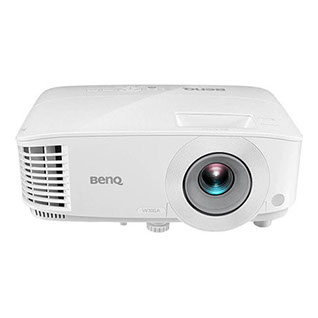 Projectors
an optical device that projects an image (or moving images) onto a surface, commonly a projection screen. Most projectors create an image by shining a light through a small transparent lens, but some newer types of projectors can project the image directly, by using lasers. A virtual retinal display, or retinal projector, is a projector that projects an image directly on the retina instead of using an external projection screen.
The most common type of projector used today is called a video projector. Video projectors are digital replacements for earlier types of projectors such as slide projectors and overhead projectors.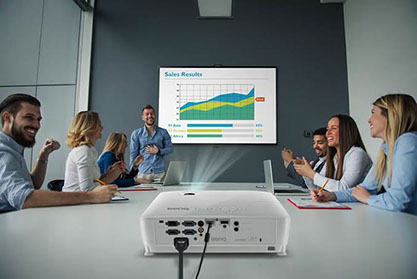 A video projector is an image projector that receives a video signal and projects the corresponding image on a projection screen using a lens system. All video projectors use a very bright ultra high pressure mercury lamp, LED or solid state blue or RGB laser to provide the illumination required to project the image, and most modern ones can correct any curves, blurriness, and other inconsistencies through manual settings. If a blue laser is used, a phosphor wheel is used to turn blue light into white light, which is also the case with white LEDs.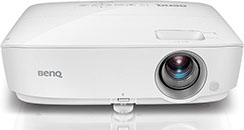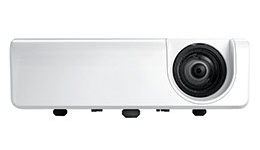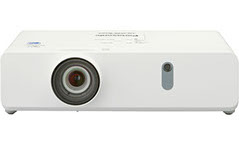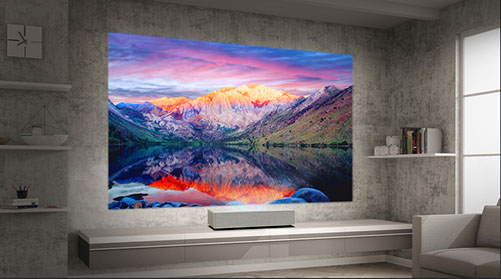 A short-throw projector has a ratio of less than 1, down to about 0.4, meaning you could fill a 8-foot screen with the projector as little as 3.5 feet away. Most are in the 0.6 to 0.8 range. Because they are meant for smaller screen sizes (8 feet wide or less), short throw projectors normally top out at 3000 lumens. If you require a brighter projector and have limited space, you will need to look at a fixed installation projector with interchangeable lenses instead.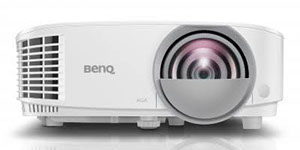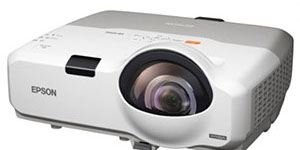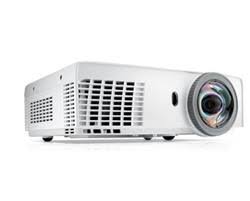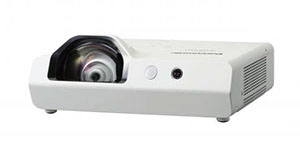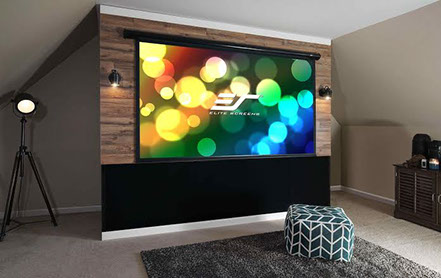 A projection TV is a television set that uses a video projector to display its picture. With the projector, the TV is able to cast a much larger image than most standard models, making the TV set into a small-scale cinema screen, which many owners use in their home theater If the light is behind you and the screen is in front of you, you make an image through front projection. ... The projector is positioned behind the audience and throws an image over their heads onto a screen in front of them.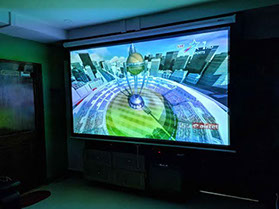 Writing boards / Display boards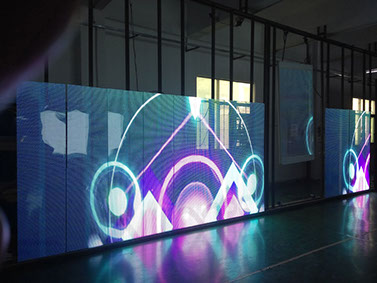 writing board - work surface consisting of a wide lightweight board that can be placed across the lap and used for writing. clipboard - a small writing board with a clip at the top for holding papers. lapboard - writing board used on the lap as a table or desk. The purpose of the display board in that context is to catch the viewer's attention and explain what was performed and what was learned. Outside school, display boards are used for business trade shows, marketing, genealogy, life celebrations, arts and crafts, and memorials.
Smart class room solutions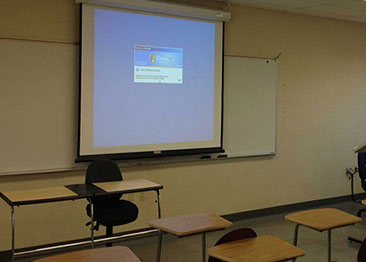 Smart Classrooms are technology enhanced classrooms that foster opportunities for teaching and learning by integrating learning technology, such as Computer and laptop dealers stores, specialized software, audience response technology, assistive listening devices, networking, and audio/visual capabilities.Smart class technology allows students to make presentations online and get feedback from their teachers in less time